Directions Asia this year is full of naming and new features. Key presentations showcase new Microsoft Dynamics 365 Business Central as an integral part of Microsoft eco-system. It will be available on April 2, 2018, with W1 version presented on July 1, and even more news coming at Inspire conference later this summer.
Awara IT shares key things you should know:
Dynamics NAV makes 2,7 million users in 195 countries!
Dynamics 365 Business Central is an important part of Digital Transformation concept and Digital Feedback Loop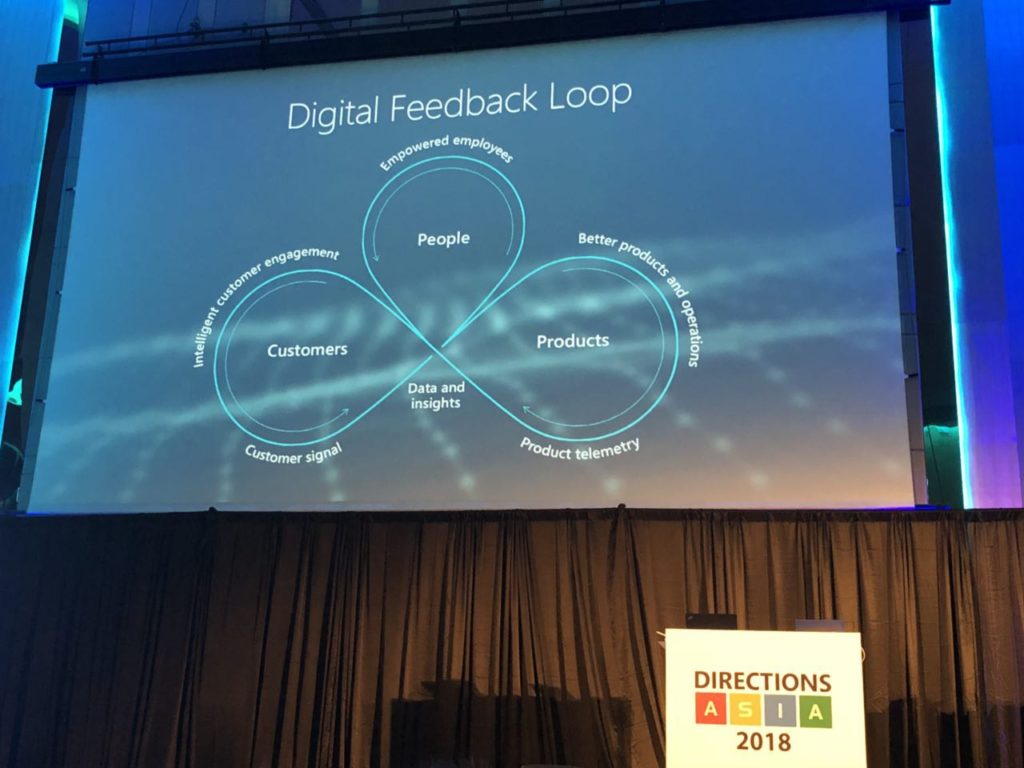 Spring 2018 will not bring Dynamics NAV 2018 R2 (on-prem). We will have Dynamics 365 Business Central on-prem/hosted in autumn 2018 instead
Dynamics 365 Business Central: Incredible new user experience: drag-and-drop for role interface elements, new choice of role interfaces, real time interface editing, web access settings remembered, excellent dashboards and Power BI.
Improved Office 365 integration. Excel write-back for prompt Excel export and edit, approval processes, access to various data from Outlook, Microsoft Cognitive Service inside.
Extensions 2.0 and Visual Studio Code
Microsoft Dynamics 365 Business Central can be purchased from CSP Microsoft partners with 3 user types and basic prices: Team Member for $8 per month, Essentials for $70 per month and Premium for $100 per month including Azure and SQL.
Awara IT will be informing you on further news and announcements.