Awara IT is proud to introduce its latest offering designed to optimize manufacturing efficiency.
This solution is based on Microsoft Dynamics 365 for Finance and Supply Chain Management, offering the following guaranteed benefits: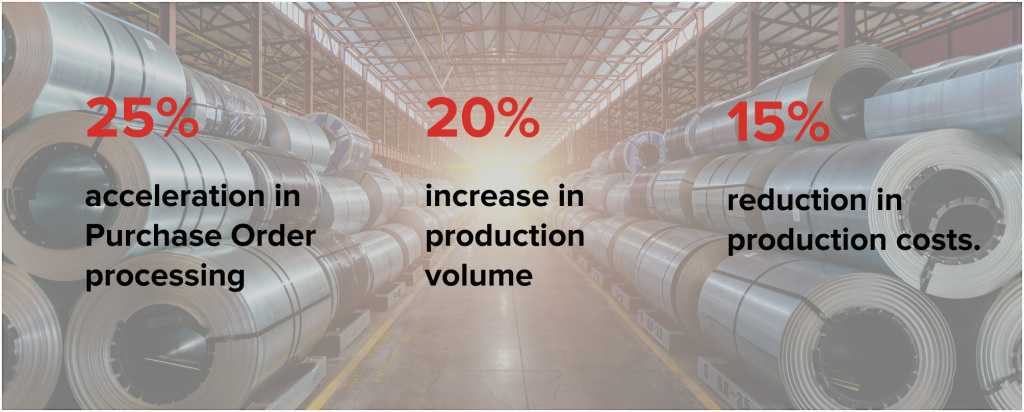 Within the framework of this comprehensive offering, Awara IT's scope of work encompasses the following:
Production management & consolidated planning
Asset management & equipment maintenance
Risk management
Procurement & inventory management
Budget management, financial planning & forecasting
The advantages of this solution are tailored to various organizational roles.
For the
Director of Asset Management & Equipment Maintenance
, the benefits include:
Optimization of repair and asset maintenance expenditures
Justification of budget and maintenance costs based on historical data
Real-time assessment of the trade-off between equipment repair expenses and replacements.
CEO & Business Owners will experience:
Enhanced Company Value
An integrated system for the entire enterprise: contemporary data and tools for managerial decision-making
Transparent tracking and validation of Key Performance Indicators (KPIs) for shareholders
Potential to attract investments or undergo an Initial Public Offering (IPO).
The Financial Director will enjoy:
Accelerated company capitalization, investor attraction & IPO readiness
Transparent demonstration of KPI achievements to shareholders
Reduced manual workload and heightened efficiency.
For the Production Director, the benefits encompass:
A comprehensive production planning tool
Effective cost management
An augmented production load factor, integrating production and sales plans.
This solution optimizes manufacturing business processes through comprehensive production planning spanning various timeframes, from long-term to medium-term, down to shift-to-shift planning.
Reach out to us today
to initiate a discussion about your challenges and business needs. The Awara IT team will offer you the optimal solution to meet your specific requirements.
DOWNLOAD PDF