This year's Microsoft Inspire Partner Conference is taking place in Las Vegas. Awara IT is traditionally among the most active participants! We have prepared a short overview of important innovations presented by the corporation.
Among the hundreds of sessions, only three spoke about Microsoft Dynamics 365 Business Central. Despite such a modest number, the presentations turned out to be useful, such as, for example, a meeting with Marko Perisic (General Manager for Dynamics SMB), dedicated to the capitalization opportunities of Microsoft Dynamics 365 Business Central.
Top news, as in past events, brought Dynamics 365 roadmaps. As previously announced, on-premise and cloud versions (with similar source code) of Dynamics 365 Business Central will be available in the fall. In fact, this is the "new Dynamics NAV", it will only be called "Business Central". Updates are also expected for Business Central.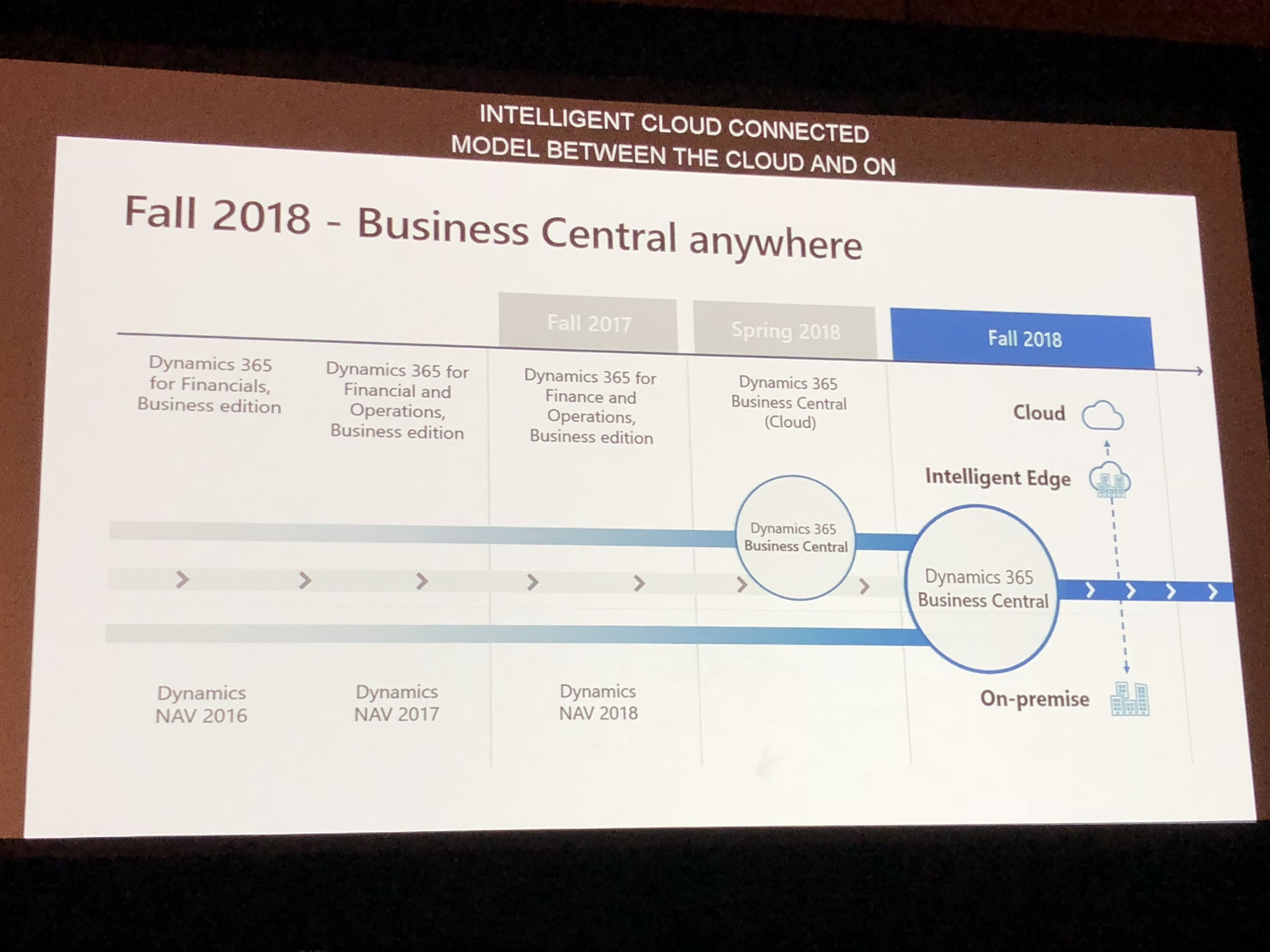 Moreover, the on-premise version will integrate with all Azure solutions via "Intelligent Edge". Accordingly, all the features of Azure are available for the server version.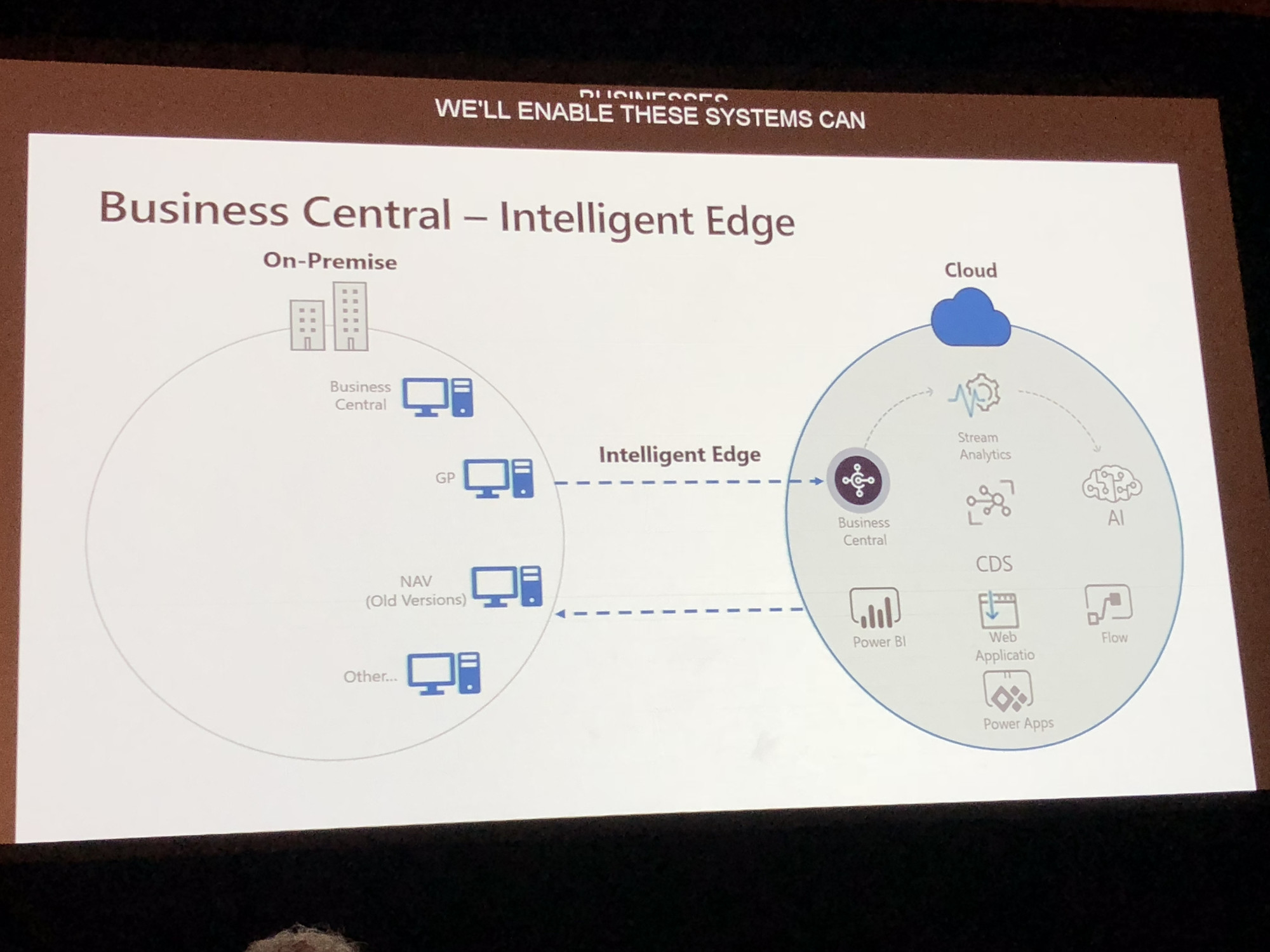 The system availability in different countries is presented like this: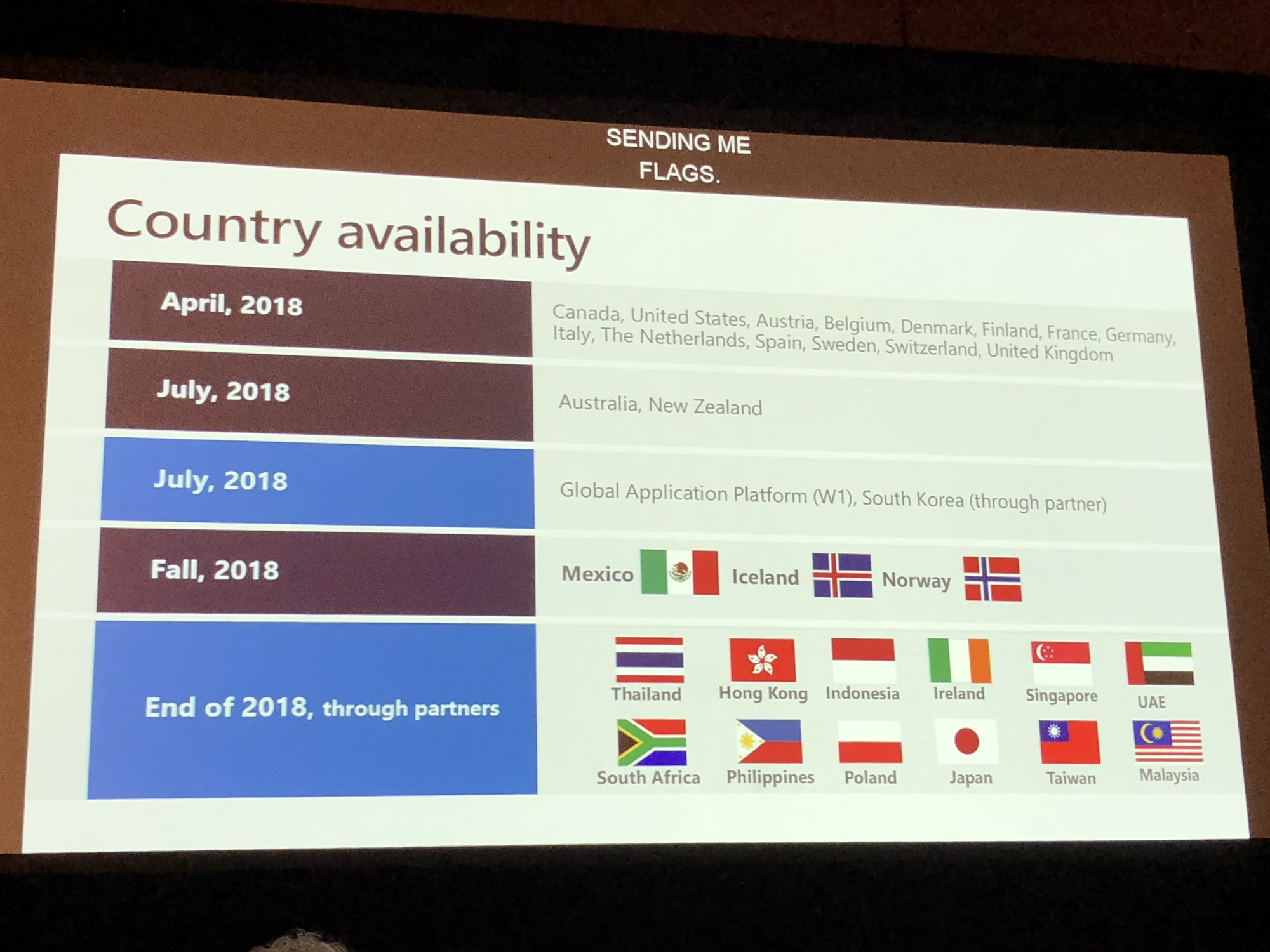 New localizations will appear before the end of 2018, some even "through partners" (for example, in South Korea). The updated Global Application Platform (W1) will also appear in July. Congratulations to Norway, Iceland and Mexico on the upcoming release of localizations this fall. Poland was also lucky, which was the first of the Eastern European countries to be able to work with a localized version of Business Central.
Awara IT will share more exciting updates about Microsoft Dynamics later on.