If you're a financial professional or business owner who has been using Dynamics NAV and is considering upgrading your ERP system, this post is for you. What does this mean for your business, and what's the best way forward? Allow me to share two key options you should consider:
Option 1: Upgrade Your NAV to Business Central
This option is ideal if your company has invested time and resources in intricate customizations that are still crucial to meeting your needs. With a NAV technical upgrade to Dynamics 365 Business Central, you can migrate all your master data and existing customizations to the latest version. Some reasons to choose this option include:
Stable Requirements and Processes: If your business processes and requirements have remained constant, an upgrade can be a smoother transition, aligning your technology with your proven operations.
Budget Constraints and Time Sensitivity: If you have budget constraints or need a quick upgrade to avoid disruptions, the technical upgrade can be a cost-effective and efficient solution.
Extensive Customizations: If your operations rely on detailed customizations that are still vital, this option allows you to preserve those customizations while leveraging the modernity of Business Central.
Preservation of Historical Data: For businesses in regulated industries or those needing detailed audit trails, this option ensures the continuity of your historical data and critical records. However, it's important to note that attempting this may significantly increase the workload and cost of the project due to the different software architecture between Business Central and the older Dynamics NAV versions.
Option 2: Re-implementation
Re-implementation is ideal if your company has undergone significant process changes or if historical data in your existing Dynamics NAV system has become unreliable. Some reasons to consider this option include:
Simplified Migration Steps: If your current Dynamics NAV version is outdated, re-implementation can be a faster and more efficient option, enabling you to skip intermediate steps.
Improved Reporting Accuracy: If your reports rely on outdated or inaccurate data, re-implementation provides an opportunity to start fresh, ensuring that your reports are based on precise and up-to-date information.
Significant Process Changes: If your operations have evolved since the implementation of Dynamics NAV, re-implementation allows you to align your ERP system with your new processes, enhancing operational efficiency.
Enhanced Efficiency and Performance: If your current processes have slowed down due to data volume or complex customizations, re-implementation allows you to optimize and streamline workflows.
In summary, the choice between a technical upgrade and re-implementation depends on various factors such as process stability, data reliability, budget considerations, and the urgency of the upgrade. Carefully evaluating these options will help you determine the best path for your business as you seek to keep your ERP system up-to-date and efficient.
Regardless of the option you choose, at AwaraIT, we are ready and eager to help you on your journey to modernize your ERP. With more than 200 consultants and numerous international implementation projects, we have the tools to help your business reach its full potential.
This blog post is created by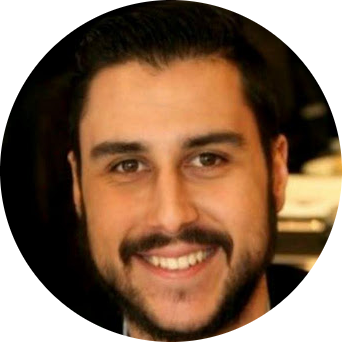 Miguel Garcia, Awara IT consultant for Microsoft Dynamics 365 Business Central