The Awara IT team is looking for young specialists who are ready to work actively in IT consulting.
We invite recent graduates, undergraduate students in technical
fields with minimal or even zero work experience for internship. Knowledge of Computer Science and
desire to develop in IT are important.

2
Have an interview with the Consultant of Awara IT. During the pandemic - only online
3
Perform a test task and protect the developed solution
4
If your solution is highly appraised, come to the internship
Microsoft Dynamics NAV Department
Internship for beginner developers and consultants.
Power Platform Department
Internship for beginner developers and consultants.
Stories of our employees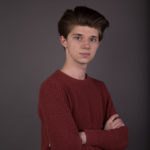 Artyom, junior developer
At the internship, they tried to adjust the time of classes so that it
did not overlap with studies at the university. The internship was quite
interesting, Andrey told in detail about the development and always answered all
the questions that arose.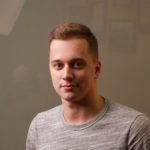 Andrey, Power Platform Consultant
Employees of various companies often came to RPANEPA (Russian Presidential Academy of National Economy and Public Administration) and organized
lectures to immerse students in real business cases. After one of those
lectures I got into internship. It was in a remote format, which was
very attractive for me, as it allowed me to combine the internship with
studying at the university. In the first few months I was given the task
to study the training materials on the ERP system. At the end of the training period
based on the results of the configured demo stand, I was offered the first employment
contract in the company.
To send an application for internship
Send your CV to hr@awara-it.com, tell us about your knowledge and interests in IT.
We will definitely contact the most interesting candidates.